Episodes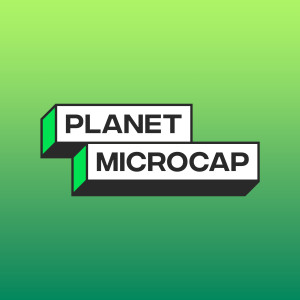 Friday May 19, 2023
Friday May 19, 2023
My guest on the show today is Dr. Raj DasGupta, CEO of Electrovaya Inc. (TSX: EFL) (OTCQB: EFLVF). Electrovaya is a technology-focused company with extensive IP, designs, develops, and manufactures proprietary lithium-ion batteries, battery systems, and battery-related products for energy storage, clean electric transportation, and other specialized applications. The Company has acquired a 52-acre site with a 135,000 sq.foot manufacturing building in NY State for its planned Gigafactory, in addition to its two operating locations in Canada.
Electrovaya has been in the battery space for over two decades and has had many "lives" and Raj explains. In 2009, when Raj joined the company, it was in the automotive space and that was their main focus as a battery supplier. What's fascinating about Electrovaya's story to me is how they had make the difficult choice to pivot their business strategy, which we discuss at length, as well as:
Why the company pivoted away from delivering batteries for the automotive industry to focusing specifically on the material handling vehicles space

How Electrovaya has performed since the 2018 pivot
Where he would like to see the company in 3-5 years
With that, please enjoy my conversation with Dr. Raj DasGupta, CEO of Electrovaya Inc. For more information about Electrovaya, please visit: www.electrovaya.com
Today's episode is sponsored by:
Socialsuite takes the complexity out of Environmental, Social, and Governance or ESG reporting. Socialsuite helps organizations to measure, monitor and report on their progress to create value through ESG in order to raise capital, improve brand and reputation, as well as mitigate risk. Socialsuite's software platform makes ESG reporting fast, simple and affordable. Companies can start building a baseline report in under 60 minutes and start reporting publicly within 30 days. Start your ESG journey - today. Visit https://www.socialsuitehq.com/ to learn more.
This podcast was recorded and is being made available by SNN, Inc. (together with its affiliates and its and their employees, "SNN") solely for informational purposes. SNN is not providing or undertaking to provide any financial, economic, legal, accounting, tax, or other advice in or by virtue of this podcast. The information, statements, comments, views, and opinions provided in this podcast are general in nature, and such information, statements, comments, views, and opinions, and the viewing of/listening to this podcast are not intended to be and should not be construed as the provision of investment advice by SNN. The information, statements, comments, views, and opinions expressed in this podcast do not constitute and should not be construed as an offer to buy or sell any securities or to make or consider any investment or other course of action.
The information, statements, comments, views, and opinions expressed in this podcast (including by guest speakers who are not officers, employees, or agents of SNN) are not necessarily those of SNN and may not be current. Reference to any specific third-party entity, product, service, materials, or content does not constitute an endorsement or recommendation by the SNN. SNN assumes no responsibility or liability for the accuracy or completeness of the content contained in third party materials or on third party sites referenced in this podcast or the compliance with applicable laws of such materials and/or links referenced herein. The views expressed by guest speakers are their own and their appearance on this podcast does not imply an endorsement of them or any entity they represent. SNN does not make any representation or warranty as to the accuracy or completeness of any of the information, statements, comments, views, or opinions contained in this podcast, which may include forward-looking statements where actual results may differ materially. SNN does not undertake any obligation whatsoever to provide any form of update, amendment, change, or correction to any of the information, statements, comments, views or opinions set forth in this podcast.
SNN EXPRESSLY DISCLAIMS ANY AND ALL LIABILITY OR RESPONSIBILITY FOR ANY DIRECT, INDIRECT, INCIDENTAL, SPECIAL, CONSEQUENTIAL OR OTHER DAMAGES ARISING OUT OF ANY INDIVIDUAL'S USE OF, REFERENCE TO, RELIANCE ON, OR INABILITY TO USE, THIS PODCAST OR THE INFORMATION PRESENTED IN THIS PODCAST.
By accessing this podcast, the listener acknowledges that the entire contents and design of this podcast, are the property of SNN, or used by SNN with permission, and are protected under U.S. and international copyright and trademark laws. Except as otherwise provided herein, users of this podcast may save and use information contained in the podcast only for personal or other non-commercial educational purposes. No other use, including without limitation, reproduction, retransmission, or editing of this podcast may be made without the prior written consent of SNN.