Episodes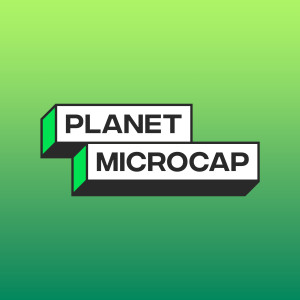 Wednesday Aug 25, 2021
Wednesday Aug 25, 2021
For this episode of the Planet MicroCap Podcast, I'm sharing with you the MicroCap Graduation Series: Barry Sloane, Founder, Chairman and CEO of Newtek Business Services Corp. (NASDAQ: NEWT). I've known and interviewed Barry as far back at maybe 7 or 8 years ago, and Newtek was actually featured on the front cover of our magazine, the MicroCap Review back in March 2015.
The last 18 months have been especially interesting for Newtek, where, at its peak on June 4, 2021, since its March 2020 low, has gone up 331%, and as of August 24, 2021, up 215%. As the company is described, "Newtek Business Services Corp., Your Business Solutions Company®, is an internally managed BDC, which along with its controlled portfolio companies, provides a wide range of business and financial solutions under the Newtek® brand to the small- and medium-sized business ("SMB") market."
Back in March 2020, the company made several announcements on its involvement in providing PPP loans to small businesses and via the CARES Act, and Barry, as he will tell you, has never been busier. In this discussion, we cover everything from why Barry started Newtek over 20 years ago, how he loves being a public company CEO (as he says, 'you have to'), growing pains and much much more. Please enjoy!
In 2019, I started a series on the podcast called the "MicroCap Graduation Series", the goal is to portray a full picture of the Micro-, Nano-cap space – from learning strategies to help you become a successful investor and to show that there are actual real, live public companies that have found success as a public Micro- or Nano-cap company.
For more information about Newtek Business Services Corp., please visit: https://www.newtekone.com/ 
Planet MicroCap Podcast is on YouTube! All archived episodes and each new episode will be posted on the SNN Network YouTube channel. I've provided the link in the description if you'd like to subscribe. You'll also get the chance to watch all our Video Interviews with management teams, educational panels from the conference, as well as expert commentary from some familiar guests on the podcast.
Subscribe here: http://bit.ly/1Q5Yfym
Click here to rate and review the Planet MicroCap Podcast
The Planet MicroCap Podcast is brought to you by SNN Incorporated, publishers of StockNewsNow.com, The Official MicroCap News Source, and the MicroCap Review Magazine, the leading magazine in the MicroCap market.
You can Follow the Planet MicroCap Podcast on Twitter @BobbyKKraft