Episodes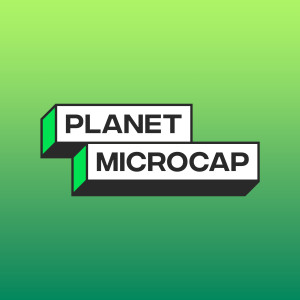 Wednesday Oct 06, 2021
Wednesday Oct 06, 2021
For this episode of the Planet MicroCap Podcast, I spoke with Josh Young. He is the CIO of Bison Interests. I recently met Josh at our last virtual event, when he participated on Ben Claremon's 10-K club panel and pitched SandRidge Energy - panel available on the SNN Network YouTube Channel. If you've been following Josh on Twitter, he has been very active discussing oil and gas investing, the energy crisis, rising gas prices; and I wanted to be more informed about what the heck is going on (gas ain't cheap here in Los Angeles). We not only go into everything that's happening currently, we also answer all your questions that were submitted on Twitter. I really enjoyed our conversation because Josh gets into detail for folks who know Energy, Natural Gas, Oil & Gas well, and breaks it all down for those who haven't been following the news. 
For more information about Bison Interests, please visit: https://bisoninterests.com/ 
You can Follow Josh Young on Twitter @Josh_Young_1: https://twitter.com/Josh_Young_1 
Planet MicroCap Podcast is on YouTube! All archived episodes and each new episode will be posted on the SNN Network YouTube channel. I've provided the link in the description if you'd like to subscribe. You'll also get the chance to watch all our Video Interviews with management teams, educational panels from the conference, as well as expert commentary from some familiar guests on the podcast.
Subscribe here: http://bit.ly/1Q5Yfym
Click here to rate and review the Planet MicroCap Podcast
The Planet MicroCap Podcast is brought to you by SNN Incorporated, publishers of StockNewsNow.com, The Official MicroCap News Source, and the MicroCap Review Magazine, the leading magazine in the MicroCap market.
You can Follow the Planet MicroCap Podcast on Twitter @BobbyKKraft