Episodes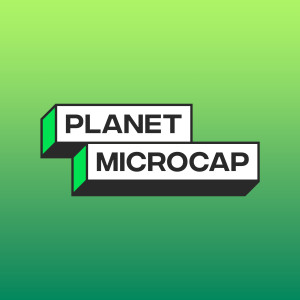 Wednesday Nov 24, 2021
Wednesday Nov 24, 2021
For this episode of the Planet MicroCap Podcast, I spoke with Robert Mulcahy, better known as @TinyStockNinja on Twitter. I've been following Robert for a while now, and he's a fellow MicroCap-per in the trenches. While he is well on his way to becoming a full-time Private Investor, Robert has a number of investing stories under his belt already. Companies can screen well all the livelong day, but all too often, especially with MicroCap stocks, it comes down to the qualitative due diligence, and we chat about a few of those qualitative tales from the crypt.
You can Follow Robert Mulcahy How on Twitter @TinyStockNinja: https://twitter.com/tinystockninja 
Today's episode is sponsored by Quartr. Their mission is to change the way people look at Investor Relations, and create a completely new bridge between companies and stakeholders. Visit your app store of choice to try it out, and that's Q-U-A-R-T-R. For more information, please visit: https://quartr.com/
Planet MicroCap Podcast is on YouTube! All archived episodes and each new episode will be posted on the SNN Network YouTube channel. I've provided the link in the description if you'd like to subscribe. You'll also get the chance to watch all our Video Interviews with management teams, educational panels from the conference, as well as expert commentary from some familiar guests on the podcast.
Subscribe here: http://bit.ly/1Q5Yfym
Click here to rate and review the Planet MicroCap Podcast
The Planet MicroCap Podcast is brought to you by SNN Incorporated, publishers of StockNewsNow.com, The Official MicroCap News Source, and the MicroCap Review Magazine, the leading magazine in the MicroCap market.
You can Follow the Planet MicroCap Podcast on Twitter @BobbyKKraft