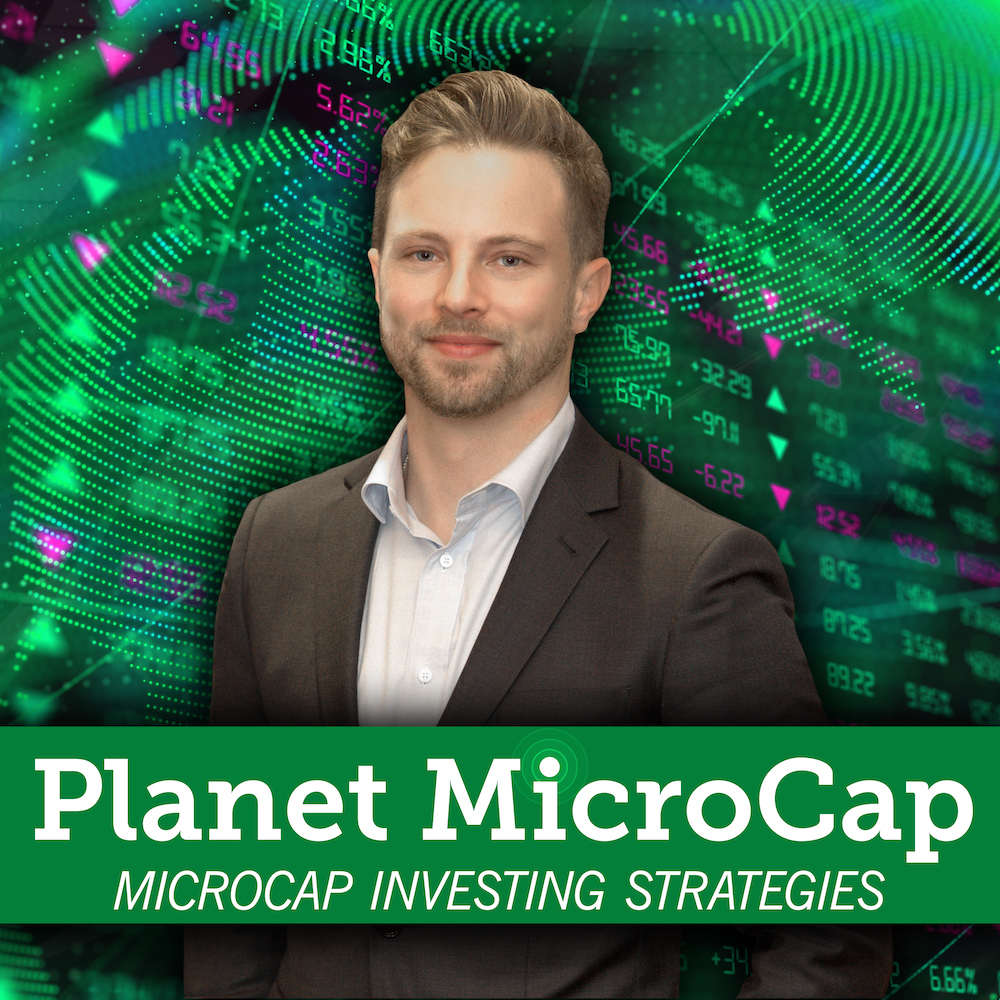 I'd like to thank everyone who joined us in Las Vegas for our annual event, the Planet MicroCap Showcase. Putting on these events is a lot of hard work, and what makes it all worth it is having the chance to meet you all. We really enjoy putting on this event and look forward to continue to build and foster a strong, vibrant MicroCap community.
ANNOUNCEMENT: Planet MicroCap Podcast will be coming to YouTube! Starting with this episode, all archived episodes and each new episode will be posted on SNN Network's YouTube channel. I've provided the link in the description if you'd like to subscribe. You'll also get the chance to watch all our Video Interviews with management teams, educational panels from the conference, as well as expert commentary from some familiar guests on the podcast.
Subscribe here: http://bit.ly/1Q5Yfym
And now, I'm pleased to present to you our annual podcast episode, Planet MicroCap Podcast: LIVE, volume 3. This episode is always so much fun for me to do, especially after a full day of conference organizing. For this year, I invited back a few veterans of the LIVE episode: Jason Hirschman, Chris Lahiji and Sam Namiri, and making his first appearance on this panel: Connor Haley.
This year, we discussed everyone's investing style, market events, management teams, how each of our guests define special situations, and closed it out with their thoughts on how they would change the MicroCap ecosystem and what's in store for the rest of 2019.
I would like to thank Connor, Jason, Chris and Sam for joining me on this panel, to everyone who came to the Planet MicroCap Showcase 2019, and look forward to seeing you all in 2020.
Click here to rate and review the Planet MicroCap Podcast
The Planet MicroCap Podcast is brought to you by SNN Incorporated, publishers of StockNewsNow.com, The Official MicroCap News Source, and the MicroCap Review Magazine, the leading magazine in the MicroCap market - check out the latest issue here: MicroCap Review Spring 2019
You can follow the Planet MicroCap Podcast on Twitter @BobbyKKraft, and you can also listen to this interview on StockNewsNow.com
For more information about our panelists, please go here:
Connor Haley | @AltaFoxCapital | www.altafoxcapital.com
Jason Hirschman | @EightTrack
Chris Lahiji | @theLDMicro | www.ldmicro.com
Sam Namiri | @snamiri | www.ridgewoodinvestments.com