Episodes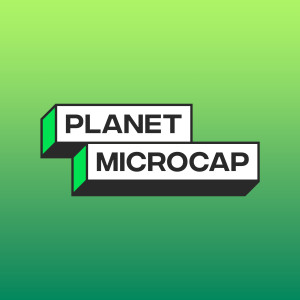 Wednesday Nov 25, 2020
Wednesday Nov 25, 2020
For this episode of the Planet MicroCap Podcast, I spoke with Keith Beverly, CFA, CFP®, MBA. He is the Managing Partner and CIO of GRID 202 Partners. Keith participated on a panel at our August 2020 virtual event, titled, "The Business Case for Changing the Landscape of Financial Services", that explores how we can make financial services a more diverse and equitable ecosystem. I'm excited to share my chat with Keith because he is a pioneer in the financial community. After getting his start in finance working at The Motley Fool, he could've easily gone the stock picking route - starting a fund or asset manager. However, Keith followed his passion for closing the wealth gap in the United States, and his solution for this is using a holistic approach through sound financial planning. Listen in as Keith describes GRID 202's approach to building generational wealth with impact and discipline.
Planet MicroCap Podcast is on YouTube! All archived episodes and each new episode will be posted on the SNN Network YouTube channel. I've provided the link in the description if you'd like to subscribe. You'll also get the chance to watch all our Video Interviews with management teams, educational panels from the conference, as well as expert commentary from some familiar guests on the podcast.
Subscribe here: http://bit.ly/1Q5Yfym
Click here to rate and review the Planet MicroCap Podcast
The Planet MicroCap Podcast is brought to you by SNN Incorporated, publishers of StockNewsNow.com, The Official MicroCap News Source, and the MicroCap Review Magazine, the leading magazine in the MicroCap market.
You can Follow the Planet MicroCap Podcast on Twitter @BobbyKKraft
For more information about Keith Beverly and GRID 202 Partners, please visit: https://grid202partners.com/
You can Follow Keith Beverly on Twitter @KeithBevCFA: https://twitter.com/KeithBevCFA