Episodes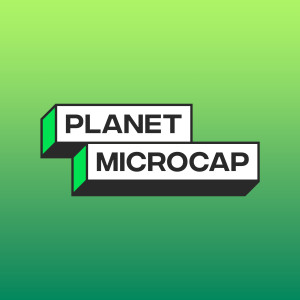 Tuesday Mar 03, 2020
Tuesday Mar 03, 2020
For this episode of the Planet MicroCap Podcast, I spoke with Tony Hansen, Chief Investment Officer of EGP Capital. I was introduced to Tony via Twitter from Mark Tobin of Coffee MicroCaps – thank you, Mark. Tony was making a trip to the US from his home in Australia for a mix of business and vacation, an itinerary that included attending Charlie Munger's Daily Journal annual meeting. Since his firm's inception in 2011, using the ASX200 Total Return Index as his benchmark, EGP Capital has grown 350.4% vs. 209.5%, according to the EGP Capital website. Tony started off as an individual investor, honed his craft and as you'll hear, thanks to some very good bets, was able to accumulate enough capital to start EGP Capital, and his performance speaks for itself.
Mark your calendar's for this year's Planet MicroCap Showcase. We are hosting our annual event at the Bally's Hotel & Casino in Las Vegas, April 21-23, 2020. If you would like to attend, please go to www.PlanetMicroCapShowcase.com and click the "Register Now" button. You won't want to miss it this year! 
Planet MicroCap Podcast is on YouTube! All archived episodes and each new episode will be posted on the SNN Network YouTube channel. I've provided the link in the description if you'd like to subscribe. You'll also get the chance to watch all our Video Interviews with management teams, educational panels from the conference, as well as expert commentary from some familiar guests on the podcast.
Subscribe here: http://bit.ly/1Q5Yfym