Episodes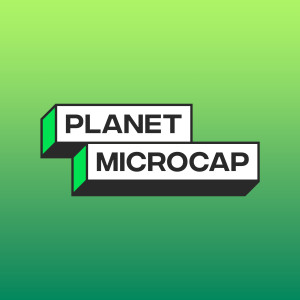 Tuesday Jul 14, 2020
Tuesday Jul 14, 2020
For this episode of the Planet MicroCap Podcast, I spoke with @ValueStockGeek. The next two weeks here, we got an anonymous investor theme going on here starting with Mr. Geek, but don't let that dissuade you, Mr. Geek knows his stuff. I've been a fan and following him for a while now, and we discuss his investing philosophy, strategy, Value Stock Geek Blog and his upcoming book: "The Weird Portfolio: Avoid Bubbles, Limit Drawdowns and Safely Growth Wealth." We had a great chat and I hope you enjoy!
We are a few weeks away from our upcoming virtual event, the SNN Network Virtual Investor Conference - August 3-6, 2020. Keynotes, Speakers, Panels, Presenting Companies are now LIVE on the website. I'm really proud of our line-up as we at SNN are making a concerted effort to use our platform to help address important issues in our industry and showcase a diversity of brilliant voices.
In order to participate in our event, please register here: https://conference.snn.network/signup
Planet MicroCap Podcast is on YouTube! All archived episodes and each new episode will be posted on the SNN Network YouTube channel. I've provided the link in the description if you'd like to subscribe. You'll also get the chance to watch all our Video Interviews with management teams, educational panels from the conference, as well as expert commentary from some familiar guests on the podcast.
Subscribe here: http://bit.ly/1Q5Yfym