Episodes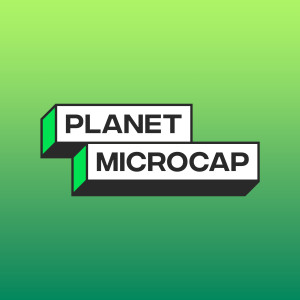 Wednesday Jan 13, 2021
Wednesday Jan 13, 2021
For this episode of the Planet MicroCap Podcast, I spoke with Joe Boskovich. He is the Founder and Co-Partner of Old West Investment Management. We did an interview for the SNN YouTube Channel, where we dive deep into Joe's investment strategy, so I invite you all to check that out. Joe recently published a write-up on Howard Jonas, an investor who has built a billion dollar empire, who, according to Joe's write-up, "founded IDT Corporation in 1990 as a provider of a call re-origination service. He took his company public in 1996 and built it to the point where today it generates $1.5 billion in revenue per year from the sale of communications and payment services. IDT has also been incredibly successful at creating value for its shareholders by using the cash flows from its core business to fund a wide array of growth initiatives. In the past decade IDT has spun-off 5 public companies and sold a 6th after which it provided a special dividend to shareholders." Howard is one the best microcap investors, founder, CEO, capital allocators you've never heard of, and Joe has done a ton of work and due diligence on all his businesses.
For more information about Old West Investment Management, please visit: https://www.oldwestim.com/
You can follow Joe Boskovich on Twitter @boskovic64: https://twitter.com/boskovic64
Planet MicroCap Podcast is on YouTube! All archived episodes and each new episode will be posted on the SNN Network YouTube channel. I've provided the link in the description if you'd like to subscribe. You'll also get the chance to watch all our Video Interviews with management teams, educational panels from the conference, as well as expert commentary from some familiar guests on the podcast.
Subscribe here: http://bit.ly/1Q5Yfym
Click here to rate and review the Planet MicroCap Podcast
The Planet MicroCap Podcast is brought to you by SNN Incorporated, publishers of StockNewsNow.com, The Official MicroCap News Source, and the MicroCap Review Magazine, the leading magazine in the MicroCap market.
You can Follow the Planet MicroCap Podcast on Twitter @BobbyKKraft