Episodes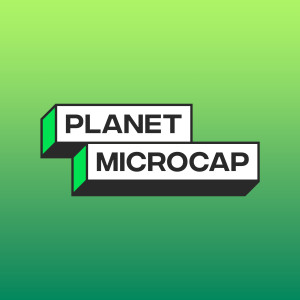 Wednesday Jan 20, 2021
Wednesday Jan 20, 2021
I'm very excited for this episode. As you see in the title, my guest today is Annie Duke. One of my earliest memories of watching sports, believe or not, was watching the 2003 and 2004 World Series of Poker. Seeing legends like Chris Moneymaker and Greg Raymer win the title, then all the tournaments in between, was so cool, and all I wanted to do was play poker. Another stand out amongst the greats playing these now televised events was, you guessed it, Annie Duke.
Since retiring from the game in 2012, Annie is an author, corporate speaker, and consultant in the decision-making space. Annie's latest book, How to Decide: Simple Tools for Making Better Choices, was released in the fall of 2020 from Portfolio, a Penguin Random House imprint. Her previous book, Thinking in Bets, is a national bestseller. As a former professional poker player, she has won more than $4 million in tournament poker. During her career, Annie won a World Series of Poker bracelet and is the only woman to have won the World Series of Poker Tournament of Champions and the NBC National Poker Heads-Up Championship.
Prior to becoming a professional poker player, Annie was awarded a National Science Foundation Fellowship to study Cognitive Psychology at the University of Pennsylvania. Annie is the co-founder of The Alliance for Decision Education, a non-profit whose mission is to improve lives by empowering students through decision skills education. She is also a member of the National Board of After-School All-Stars and the Board of Directors of the Franklin Institute. In 2020, she joined the board of the Renew Democracy Initiative. Long story short, she's incredible, and I'm still wrapping my head around what I learned from speaking with her.
For more information about Annie Duke, please visit: https://www.annieduke.com/
You can Follow Annie Duke on Twitter @AnnieDuke: https://twitter.com/annieduke
Planet MicroCap Podcast is on YouTube! All archived episodes and each new episode will be posted on the SNN Network YouTube channel. I've provided the link in the description if you'd like to subscribe. You'll also get the chance to watch all our Video Interviews with management teams, educational panels from the conference, as well as expert commentary from some familiar guests on the podcast.
Subscribe here: http://bit.ly/1Q5Yfym
Click here to rate and review the Planet MicroCap Podcast
The Planet MicroCap Podcast is brought to you by SNN Incorporated, publishers of StockNewsNow.com, The Official MicroCap News Source, and the MicroCap Review Magazine, the leading magazine in the MicroCap market.
You can Follow the Planet MicroCap Podcast on Twitter @BobbyKKraft