Episodes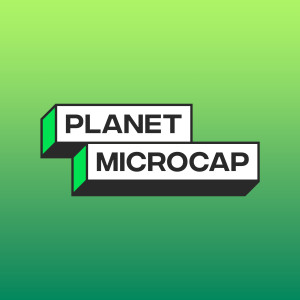 Wednesday Jun 30, 2021
Wednesday Jun 30, 2021
For this episode of the Planet MicroCap Podcast, I spoke with Brandon Beylo. He is the Host of the Value Hive Podcast and Research Analyst at Macro Ops. I've known Brandon for a while now, and it was long overdue to have him on the show. He's incredibly passionate about investing and that comes through in all his endeavors via the podcast and his work at Macro Ops. As a guest on his show, I saw that firsthand in the prep Brandon does even for me, and I think he's a true asset to the space. We had a fun chat where we jam on his background, investing strategy, and specifically, on cult companies and whether they make good cult stocks. 
For more information about Brandon Beylo and Macro Ops, please visit: https://macro-ops.com/
You can listen to the "Value Hive Podcast" here: https://podcasts.apple.com/us/podcast/value-hive-podcast/id1492171651
You can Follow Brandon Beylo on Twitter @marketplunger1: https://twitter.com/marketplunger1
Planet MicroCap Podcast is on YouTube! All archived episodes and each new episode will be posted on the SNN Network YouTube channel. I've provided the link in the description if you'd like to subscribe. You'll also get the chance to watch all our Video Interviews with management teams, educational panels from the conference, as well as expert commentary from some familiar guests on the podcast.
Subscribe here: http://bit.ly/1Q5Yfym
Click here to rate and review the Planet MicroCap Podcast
The Planet MicroCap Podcast is brought to you by SNN Incorporated, publishers of StockNewsNow.com, The Official MicroCap News Source, and the MicroCap Review Magazine, the leading magazine in the MicroCap market.
You can Follow the Planet MicroCap Podcast on Twitter @BobbyKKraft