Episodes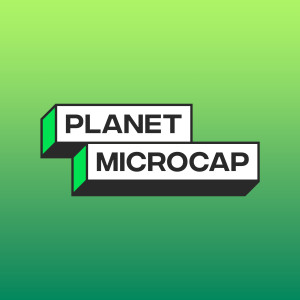 Wednesday Aug 04, 2021
Wednesday Aug 04, 2021
For this episode of the Planet MicroCap Podcast, I spoke with Srivatsan Prakash. He is the Host of the Market Champions podcast and aspiring fund manager. Not only has he discovered the fun and joy of investing at such a young age, he started a podcast to actively learn from great investors, some even have been guests on this pod. As you will hear, Sri is incredibly passionate about investing, MicroCaps, and at 17 years old, Sri is well on his way to incredible career and I feel privileged being able to follow along. 
For more information about the "Market Champions" Podcast, subscribe:
Spotify: https://open.spotify.com/show/7KVwQ0RsTc6XN49Wg3yp5a  Apple: https://podcasts.apple.com/ca/podcast/market-champions/id1450300020
YouTube: https://www.youtube.com/channel/UC3zc51x38Rt_oHdLj7L1NXw 
You can Follow Srivatsan Prakash on Twitter @SrivatsPrakash: https://twitter.com/SrivatsPrakash 
Planet MicroCap Podcast is on YouTube! All archived episodes and each new episode will be posted on the SNN Network YouTube channel. I've provided the link in the description if you'd like to subscribe. You'll also get the chance to watch all our Video Interviews with management teams, educational panels from the conference, as well as expert commentary from some familiar guests on the podcast.
Subscribe here: http://bit.ly/1Q5Yfym
Click here to rate and review the Planet MicroCap Podcast
The Planet MicroCap Podcast is brought to you by SNN Incorporated, publishers of StockNewsNow.com, The Official MicroCap News Source, and the MicroCap Review Magazine, the leading magazine in the MicroCap market.
You can Follow the Planet MicroCap Podcast on Twitter @BobbyKKraft