Episodes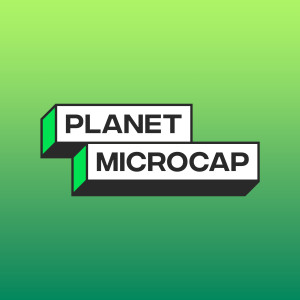 Wednesday Mar 16, 2022
Wednesday Mar 16, 2022
For this episode of the Planet MicroCap Podcast, I spoke with Edwin Dorsey, Author of The Bear Cave Newsletter. As long as it's not illegal, if you're making money in the stock market either trading, shorting, long-term investor, whatever it is, that's awesome and I hope you continue to do so. One strategy that I think gets unfairly thought of is Short Selling; the idea of making a bet that a company will fail or overtime decrease in value. I think this is unfair because some of the best investors in the world are short sellers, and provide insightful, valuable research to help us avoid serious mistakes. Now, some of you may be under the impression that Edwin's newsletter is all about short reports and exposing frauds, but what I learned the most from Edwin, who I think is a superstar and the sky's the limit for him, is that he's exposing companies, that may in time be frauds and/or good shorts, but more importantly, are providing bad customer experiences. No matter the strategy, if it involves some qualitative due diligence, customer experience can be everything to the success or failure of a business. It's this point we talk about at length - Edwin's research process that locks in on uncovering this differential insight. 
For more information about The Bear Cave Newsletter and to subscribe, please visit: https://thebearcave.substack.com/
You can Follow Edwin Dorsey on Twitter @StockJabber: https://twitter.com/StockJabber
Today's episode is sponsored by:
Stream by AlphaSense, an expert interview transcript library that integrates AI-generated call summaries and NLP search technology so their clients can quickly pinpoint the most critical insights. Start your FREE trial on their website: https://streamrg.co/PMC
Quartr, their mission is to change the way people look at Investor Relations, and create a completely new bridge between companies and stakeholders. Visit your app store of choice to try it out, and that's Q-U-A-R-T-R. For more information, please visit: https://quartr.com/
Planet MicroCap Podcast is on YouTube! All archived episodes and each new episode will be posted on the SNN Network YouTube channel. I've provided the link in the description if you'd like to subscribe. You'll also get the chance to watch all our Video Interviews with management teams, educational panels from the conference, as well as expert commentary from some familiar guests on the podcast.
Subscribe here: http://bit.ly/1Q5Yfym
Click here to rate and review the Planet MicroCap Podcast
The Planet MicroCap Podcast is brought to you by SNN Incorporated, publishers of StockNewsNow.com, The Official MicroCap News Source, and the MicroCap Review Magazine, the leading magazine in the MicroCap market.
You can Follow the Planet MicroCap Podcast on Twitter @BobbyKKraft