Episodes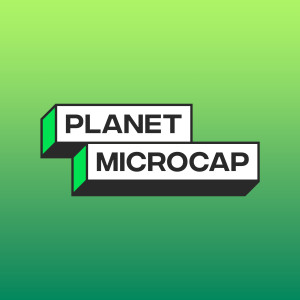 Thursday Jul 07, 2022
Thursday Jul 07, 2022
For this episode of the Planet MicroCap Podcast, I spoke with Sharon Wang, Senior Investment Analyst at PenderFund. We originally met when Sharon moderated a panel, titled, "MicroCap Technology Growth Companies" at our virtual event in December 2021 (highly recommend checking that out), and I wanted to get to know Sharon and her investing philosophy better. Assuming that you've been following the news, or better yet seen the performance from the MicroCap Review Index, the broader markets have been taking a bit of a shellacking with MicroCaps taking the brunt of this beatdown. With all this in mind, the best investors see market drawdowns as a chance to find and/or add to quality positions. That's what Sharon and I discuss today; what she looks for and her small and MicroCap criteria during market drawdowns.
For more information about Sharon Wang and PenderFund, please visit: https://www.penderfund.com/
This podcast was recorded and is being made available by SNN, Inc. (together with its affiliates and its and their employees, "SNN") solely for informational purposes. SNN is not providing or undertaking to provide any financial, economic, legal, accounting, tax, or other advice in or by virtue of this podcast. The information, statements, comments, views, and opinions provided in this podcast are general in nature, and such information, statements, comments, views, and opinions, and the viewing of/listening to this podcast are not intended to be and should not be construed as the provision of investment advice by SNN. The information, statements, comments, views, and opinions expressed in this podcast do not constitute and should not be construed as an offer to buy or sell any securities or to make or consider any investment or other course of action.
The information, statements, comments, views, and opinions expressed in this podcast (including by guest speakers who are not officers, employees, or agents of SNN) are not necessarily those of SNN and may not be current. Reference to any specific third-party entity, product, service, materials, or content does not constitute an endorsement or recommendation by the SNN. SNN assumes no responsibility or liability for the accuracy or completeness of the content contained in third party materials or on third party sites referenced in this podcast or the compliance with applicable laws of such materials and/or links referenced herein. The views expressed by guest speakers are their own and their appearance on this podcast does not imply an endorsement of them or any entity they represent. SNN does not make any representation or warranty as to the accuracy or completeness of any of the information, statements, comments, views, or opinions contained in this podcast, which may include forward-looking statements where actual results may differ materially. SNN does not undertake any obligation whatsoever to provide any form of update, amendment, change, or correction to any of the information, statements, comments, views or opinions set forth in this podcast.
SNN EXPRESSLY DISCLAIMS ANY AND ALL LIABILITY OR RESPONSIBILITY FOR ANY DIRECT, INDIRECT, INCIDENTAL, SPECIAL, CONSEQUENTIAL OR OTHER DAMAGES ARISING OUT OF ANY INDIVIDUAL'S USE OF, REFERENCE TO, RELIANCE ON, OR INABILITY TO USE, THIS PODCAST OR THE INFORMATION PRESENTED IN THIS PODCAST.
By accessing this podcast, the listener acknowledges that the entire contents and design of this podcast, are the property of SNN, or used by SNN with permission, and are protected under U.S. and international copyright and trademark laws. Except as otherwise provided herein, users of this podcast may save and use information contained in the podcast only for personal or other non-commercial educational purposes. No other use, including without limitation, reproduction, retransmission, or editing of this podcast may be made without the prior written consent of SNN.