Episodes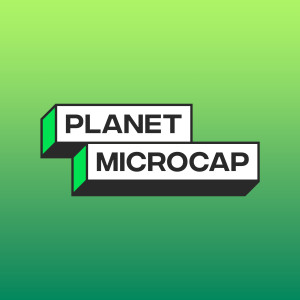 Thursday Oct 20, 2022
Thursday Oct 20, 2022
For this episode of the Planet MicroCap Podcast, I spoke with Andrew Martin and Nick Peters, CEO and CIO of Fairlight Capital LLC. Fairlight Capital LLC is an alternative investment manager with exposure to Small and MicroCap stocks that I've been following for a while, and its long overdue to have Andrew and Nick on the show. They recently published the Q3 2022 investor letter, so I wanted to dive in to a bunch of topics they brought up in there: value in US community banks, LDI Pension Crisis, outlook for the remainder of 2022, plus their investing strategy and research process, where we talk about their investment in RCI Hospitality.
For more information about Fairlight Capital, please visit: https://www.fairlightcapital.com/ 
You can Follow Fairlight Capital on Twitter @Fairlight_Cap: https://twitter.com/Fairlight_Cap 
Today's episode is sponsored by:
Stream by AlphaSense, an expert interview transcript library that integrates AI-generated call summaries and NLP search technology so their clients can quickly pinpoint the most critical insights. Start your FREE trial on their website: https://streamrg.co/PMC
Planet MicroCap Podcast is on YouTube! All archived episodes and each new episode will be posted on the SNN Network YouTube channel. I've provided the link in the description if you'd like to subscribe. You'll also get the chance to watch all our Video Interviews with management teams, educational panels from the conference, as well as expert commentary from some familiar guests on the podcast.
Subscribe here: http://bit.ly/1Q5Yfym
Click here to rate and review the Planet MicroCap Podcast
The Planet MicroCap Podcast is brought to you by SNN Incorporated, publishers of www.SNN.Network, The Official MicroCap News Source, and the MicroCap Review Magazine, the leading magazine in the MicroCap market.
You can Follow the Planet MicroCap Podcast on Twitter @BobbyKKraft