Episodes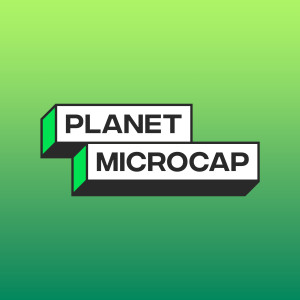 Tuesday Oct 25, 2022
Tuesday Oct 25, 2022
For this episode of the Planet MicroCap Podcast, I spoke with Fadi Diab @TheGladiatorHC on Twitter and Billy Duberstein from Stone Oak Capital. We recently published the Q3 2022 issue of the Planet MicroCap Review magazine, which is now available on SCRIBD, ISSUU and Substack. The theme for this issue is "Time to Look for "Fallen Angels" Stocks?". According to the Planet MicroCap Index, from Jan 2022 to the end of Q3, MicroCaps are down 34.74%, not too far off from all major indices. Almost every MicroCap company you look at is down at least 30%-50% on average. As my friend and colleague, Rick Rule, loves to remind me, "Bear Markets are the Authors of Bull Markets", thus I sought after a few authors to help me answer if now is the time to look at some of the most beaten up names out there.
Special thank you to Ben Claremon and Tim Travis, who although couldn't join our chat today, contributed great pieces discussing Fallen Angels as well. Fadi and Billy jumped on to talk more about "Fallen Angels", what that phrase means to them, and more. My favorite part of our conversation today that I think you should all pay attention to is when we discuss how to determine whether a particular stock that's down 30-40-50-80 percent is deserved because it's a dog, or whether it's a quality business whose valuation is more of an overreaction - I thought Billy and Fadi made some excellent points and suggestions here on what they look for here. 
Check out the latest issue of the Planet MicroCap Review here: https://www.scribd.com/document/601442193/Planet-MicroCap-Review-Q3-2022
For more information about Stone Oak Capital, please visit: https://stoneoakcapitalllc.com/
You can Follow Billy Duberstein on Twitter @BDubes82 : https://twitter.com/BDubes82
You can Follow Fadi Diab on Twitter @TheGladiatorHC: https://twitter.com/TheGladiatorHC
Today's episode is sponsored by:
Stream by AlphaSense, an expert interview transcript library that integrates AI-generated call summaries and NLP search technology so their clients can quickly pinpoint the most critical insights. Start your FREE trial on their website: https://streamrg.co/PMC
Planet MicroCap Podcast is on YouTube! All archived episodes and each new episode will be posted on the SNN Network YouTube channel. I've provided the link in the description if you'd like to subscribe. You'll also get the chance to watch all our Video Interviews with management teams, educational panels from the conference, as well as expert commentary from some familiar guests on the podcast.
Subscribe here: http://bit.ly/1Q5Yfym
Click here to rate and review the Planet MicroCap Podcast
The Planet MicroCap Podcast is brought to you by SNN Incorporated, publishers of www.SNN.Network, The Official MicroCap News Source, and the MicroCap Review Magazine, the leading magazine in the MicroCap market.
You can Follow the Planet MicroCap Podcast on Twitter @BobbyKKraft