Episodes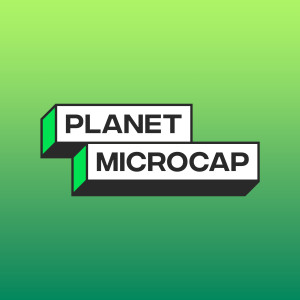 Thursday Nov 03, 2022
Thursday Nov 03, 2022
For this episode of the Planet MicroCap Podcast, I spoke with Brian Weber, General Partner at BRW Investors. I've known Brian for a few years now, and we actually did a fun panel in 2021 with fellow guests of the show, Chris Krug and Artem Fokin, discussing MicroCap Due Diligence in the virtual world. Brian is as active a MicroCap investor as it gets, who has the record, or is right up there for doing the most 1x1 meetings (at least at our events) in the last few years. In our discussion, we talk about his background, where we have similar inspirations for getting into MicroCaps (our dads!). One key part of the conversation and why I titled this episode what I did is because MicroCap companies can have a tendency to chase that carrot or trend that investors are flocking to. We chat about what separates the companies that are prepared to carrot chase vs. those who are just going to keep chasing.
For more information about Brian Weber, you can connect with him on LinkedIn here: https://www.linkedin.com/in/brian-weber-12310558/
Today's episode is sponsored by:
Stream by AlphaSense, an expert interview transcript library that integrates AI-generated call summaries and NLP search technology so their clients can quickly pinpoint the most critical insights. Start your FREE trial on their website: https://streamrg.co/PMC
Planet MicroCap Podcast is on YouTube! All archived episodes and each new episode will be posted on the SNN Network YouTube channel. I've provided the link in the description if you'd like to subscribe. You'll also get the chance to watch all our Video Interviews with management teams, educational panels from the conference, as well as expert commentary from some familiar guests on the podcast.
Subscribe here: http://bit.ly/1Q5Yfym
Click here to rate and review the Planet MicroCap Podcast
The Planet MicroCap Podcast is brought to you by SNN Incorporated, publishers of www.SNN.Network, The Official MicroCap News Source, and the MicroCap Review Magazine, the leading magazine in the MicroCap market.
You can Follow the Planet MicroCap Podcast on Twitter @BobbyKKraft