Episodes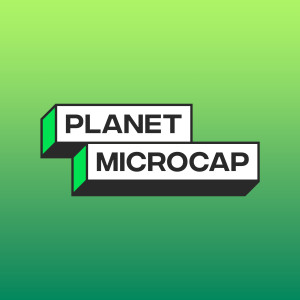 Wednesday Nov 30, 2022
Wednesday Nov 30, 2022
For this episode of the Planet MicroCap Podcast, I spoke with Nat Stewart, Full-time private investor, Founder of NAS Capital and Editor of the Nat Stewart - Stock Picking Newsletter on Substack. At the time of the recording, only a couple weeks ago, it seemed there was a never ending stream of bad news in finance. So, Nat and I wanted to share with you a good ole fashioned MicroCap conversation. Tune out all the noise by joining Nat and I talking about our mutual love of MicroCap stocks, as well as his investing philosophy with an idea that demonstrates his strategy in action. For me, the best advice Nat gave here was how he uses his stock watchlist - we talk about it all the time on pod, almost everyone we talk to uses one, but Nat clearly outlines a simple, useful way to leverage a watchlist.
For more information about Nat Stewart, NAS Capital and his newsletter, please visit: https://stockpicking.substack.com/
You can Follow Nat Stewart on Twitter @natstewart5: https://twitter.com/natstewart5
Today's episode is sponsored by:
Stream by AlphaSense, an expert interview transcript library that integrates AI-generated call summaries and NLP search technology so their clients can quickly pinpoint the most critical insights. Start your FREE trial on their website: https://streamrg.co/PMC
Planet MicroCap Podcast is on YouTube! All archived episodes and each new episode will be posted on the SNN Network YouTube channel. I've provided the link in the description if you'd like to subscribe. You'll also get the chance to watch all our Video Interviews with management teams, educational panels from the conference, as well as expert commentary from some familiar guests on the podcast.
Subscribe here: http://bit.ly/1Q5Yfym
Click here to rate and review the Planet MicroCap Podcast
The Planet MicroCap Podcast is brought to you by SNN Incorporated, publishers of www.SNN.Network, The Official MicroCap News Source, and the MicroCap Review Magazine, the leading magazine in the MicroCap market.
You can Follow the Planet MicroCap Podcast on Twitter @BobbyKKraft