Episodes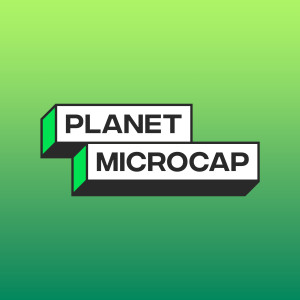 Monday Nov 07, 2022
Monday Nov 07, 2022
My guest on the show today is Brian Balbirnie, CEO of Issuer Direct Corporation (NYSE American: ISDR). Issuer Direct® is a leading communications and compliance company, providing solutions for both Public Relations and Investor Relations Professionals. Our comprehensive solutions are used by thousands of customers from emerging startups to multi-billion dollar global brands, ensuring their most important moments are reaching the right audiences, via our industry leading newswire, IR website solutions, events technology, and compliance solutions.
For full disclosure, we're a customer of Issuer Direct's, using their events software and webcast solutions for our investor conferences, as well as publishing press releases through the Accesswire platform. I've also known Brian for pretty much my entire career working in MicroCaps and would consider him both a friend and colleague, and have always admired how he's gone about building and running Issuer Direct over the years. We've done a couple interviews over the years, but thought it was time for us to geek out on the media and news business, as well as discuss:
Issuer Direct's just announced acquisition of Newswire and what the biggest acquisition in the company's history means for them moving forward
the in and outs of the Press Release and News Distribution business and industry
Lessons learned from mistakes made and what inspired the founding of Issuer Direct, and;
Brian's vision for the company in 3-5 years
With that, please enjoy my conversation with Brian Balbirnie, CEO of Issuer Direct Corporation.For more information about Issuer Direct Corporation, please visit: https://www.issuerdirect.com/
This podcast was recorded and is being made available by SNN, Inc. (together with its affiliates and its and their employees, "SNN") solely for informational purposes. SNN is not providing or undertaking to provide any financial, economic, legal, accounting, tax, or other advice in or by virtue of this podcast. The information, statements, comments, views, and opinions provided in this podcast are general in nature, and such information, statements, comments, views, and opinions, and the viewing of/listening to this podcast are not intended to be and should not be construed as the provision of investment advice by SNN. The information, statements, comments, views, and opinions expressed in this podcast do not constitute and should not be construed as an offer to buy or sell any securities or to make or consider any investment or other course of action.
The information, statements, comments, views, and opinions expressed in this podcast (including by guest speakers who are not officers, employees, or agents of SNN) are not necessarily those of SNN and may not be current. Reference to any specific third-party entity, product, service, materials, or content does not constitute an endorsement or recommendation by the SNN. SNN assumes no responsibility or liability for the accuracy or completeness of the content contained in third party materials or on third party sites referenced in this podcast or the compliance with applicable laws of such materials and/or links referenced herein. The views expressed by guest speakers are their own and their appearance on this podcast does not imply an endorsement of them or any entity they represent. SNN does not make any representation or warranty as to the accuracy or completeness of any of the information, statements, comments, views, or opinions contained in this podcast, which may include forward-looking statements where actual results may differ materially. SNN does not undertake any obligation whatsoever to provide any form of update, amendment, change, or correction to any of the information, statements, comments, views or opinions set forth in this podcast.
SNN EXPRESSLY DISCLAIMS ANY AND ALL LIABILITY OR RESPONSIBILITY FOR ANY DIRECT, INDIRECT, INCIDENTAL, SPECIAL, CONSEQUENTIAL OR OTHER DAMAGES ARISING OUT OF ANY INDIVIDUAL'S USE OF, REFERENCE TO, RELIANCE ON, OR INABILITY TO USE, THIS PODCAST OR THE INFORMATION PRESENTED IN THIS PODCAST.
By accessing this podcast, the listener acknowledges that the entire contents and design of this podcast, are the property of SNN, or used by SNN with permission, and are protected under U.S. and international copyright and trademark laws. Except as otherwise provided herein, users of this podcast may save and use information contained in the podcast only for personal or other non-commercial educational purposes. No other use, including without limitation, reproduction, retransmission, or editing of this podcast may be made without the prior written consent of SNN.