Episodes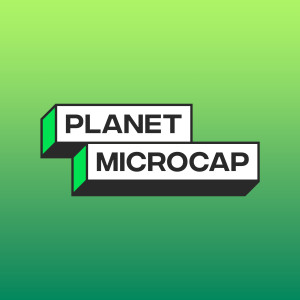 Thursday May 04, 2023
Thursday May 04, 2023
My guest on the show today is Darren Chervitz, Portfolio Manager at Jacob Asset Management on the Discovery Fund Strategy. This was the last recording I did prior to the conference, and I'll be sharing the live podcast from Vegas next week. In the last 12-18 months, I've noticed a few firms changing the name of the "MicroCap" strategy to the "Discovery" fund or strategy, and there's a bit more nuance to its reasoning that from a marketing perspective, can be more inclusive. Darren jumps on to discuss the strategy change, plus a full on deep dive into MicroCaps, specifically how he thinks about trends and how that guides his investment process. 
For more information about Jacob Asset Management and the Discovery Fund Strategy, please visit: https://jacobam.com/
Today's episode is sponsored by:
Stream by AlphaSense, an expert interview transcript library that integrates AI-generated call summaries and NLP search technology so their clients can quickly pinpoint the most critical insights. Start your FREE trial on their website: https://streamrg.co/PMC
Planet MicroCap Podcast is on YouTube! All archived episodes and each new episode will be posted on the SNN Network YouTube channel. I've provided the link in the description if you'd like to subscribe. You'll also get the chance to watch all our Video Interviews with management teams, educational panels from the conference, as well as expert commentary from some familiar guests on the podcast.
Subscribe here: http://bit.ly/1Q5Yfym
Click here to rate and review the Planet MicroCap Podcast
The Planet MicroCap Podcast is brought to you by SNN Incorporated, The Official MicroCap News Source, and the Planet MicroCap Review Magazine, the leading magazine in the MicroCap market.
You can Follow the Planet MicroCap Podcast on Twitter @BobbyKKraft