Episodes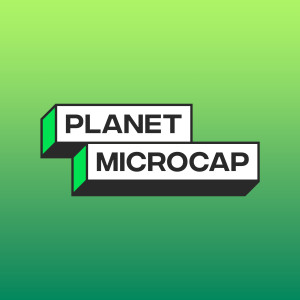 Tuesday Apr 18, 2023
Tuesday Apr 18, 2023
My guest on the show today is Vijar Kohli, Co-Founder of Golden Door Asset Management, and is a Keynote Speaker at our upcoming conference, the Planet MicroCap Showcase: VEGAS. He'll be speaking on Wednesday, April 26 at 12:30pm in Track 1 following Chris Tessin's presentation. We titled Vijar's presentation in Vegas, "MicroCaps vs. Failed Startups" - the idea for which came from all these failed SPACs in recent years, and perhaps they would've been better going public a different way (or in some cases, not at all). MicroCaps provide a level of transparency (or at least they should and legally obligated to) that small, private venture-stage companies cannot, as well as an opportunity for investors to participate before they get picked up by institutional buyers. Vijar and I talk about this dynamic, the problem with public markets for MicroCaps and some especially hot takes that you'll have to tune in to hear.
For more information about Golden Door Asset Management, please visit: https://www.goldendoorasset.com/
You can Follow Vijar Kohli on Twitter @VijarKohli: https://twitter.com/VijarKohli
Today's episode is sponsored by:
Stream by AlphaSense, an expert interview transcript library that integrates AI-generated call summaries and NLP search technology so their clients can quickly pinpoint the most critical insights. Start your FREE trial on their website: https://streamrg.co/PMC
Planet MicroCap Podcast is on YouTube! All archived episodes and each new episode will be posted on the SNN Network YouTube channel. I've provided the link in the description if you'd like to subscribe. You'll also get the chance to watch all our Video Interviews with management teams, educational panels from the conference, as well as expert commentary from some familiar guests on the podcast.
Subscribe here: http://bit.ly/1Q5Yfym
Click here to rate and review the Planet MicroCap Podcast
The Planet MicroCap Podcast is brought to you by SNN Incorporated, The Official MicroCap News Source, and the Planet MicroCap Review Magazine, the leading magazine in the MicroCap market.
You can Follow the Planet MicroCap Podcast on Twitter @BobbyKKraft