Episodes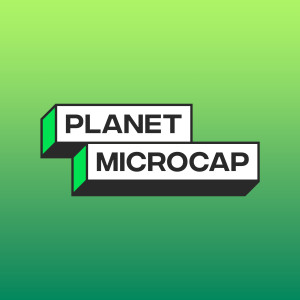 Wednesday Aug 18, 2021
Wednesday Aug 18, 2021
For this episode of the Planet MicroCap Podcast, I'm sharing with you the Planet MicroCap Podcast: LIVE panel that we broadcast at the SNN Network Summer Virtual Event 2021. The theme for this panel was "GenZ Investing" with the goal of helping listeners understand this next generation, who is here right now, and how that affect the future of business in all aspects. I've assembled an all-star panel to join in this conversation, and they deliver. Moral of the story, as if you're an investor and/or a business owner, you need to be thinking about GenZ and the trends around the next generation. Please enjoy!
Julia Carreon, Managing Director at Citi Global Wealth
LinkedIn: https://www.linkedin.com/in/julia-c-carreon-8318674/
Caitlin Cook, Head of Community at Onramp Invest & VP of Operations at Onramp Academy
Twitter: https://twitter.com/DeadCaitBounce
Podcast: https://podcasts.apple.com/us/podcast/the-chicks-of-fintwit/id1577302713
Website: https://www.bonfire.com/getoutside/
Michael Liu, Analyst at Intelligent Fanatics Capital Management
Twitter: https://twitter.com/michael2017l
Website: https://if.capital/
Planet MicroCap Podcast is on YouTube! All archived episodes and each new episode will be posted on the SNN Network YouTube channel. I've provided the link in the description if you'd like to subscribe. You'll also get the chance to watch all our Video Interviews with management teams, educational panels from the conference, as well as expert commentary from some familiar guests on the podcast.
Subscribe here: http://bit.ly/1Q5Yfym
Click here to rate and review the Planet MicroCap Podcast
The Planet MicroCap Podcast is brought to you by SNN Incorporated, publishers of StockNewsNow.com, The Official MicroCap News Source, and the MicroCap Review Magazine, the leading magazine in the MicroCap market.
You can Follow the Planet MicroCap Podcast on Twitter @BobbyKKraft